My name is Ben Johnson and I am the Director of Player Development for Virtual Combine. We are very excited to partner with the Canes for the upcoming 2020 season. We will provide media coverage and networking opportunities between scouts and players for the spring and summer. Here is a short video that is an overview of Virtual Combine…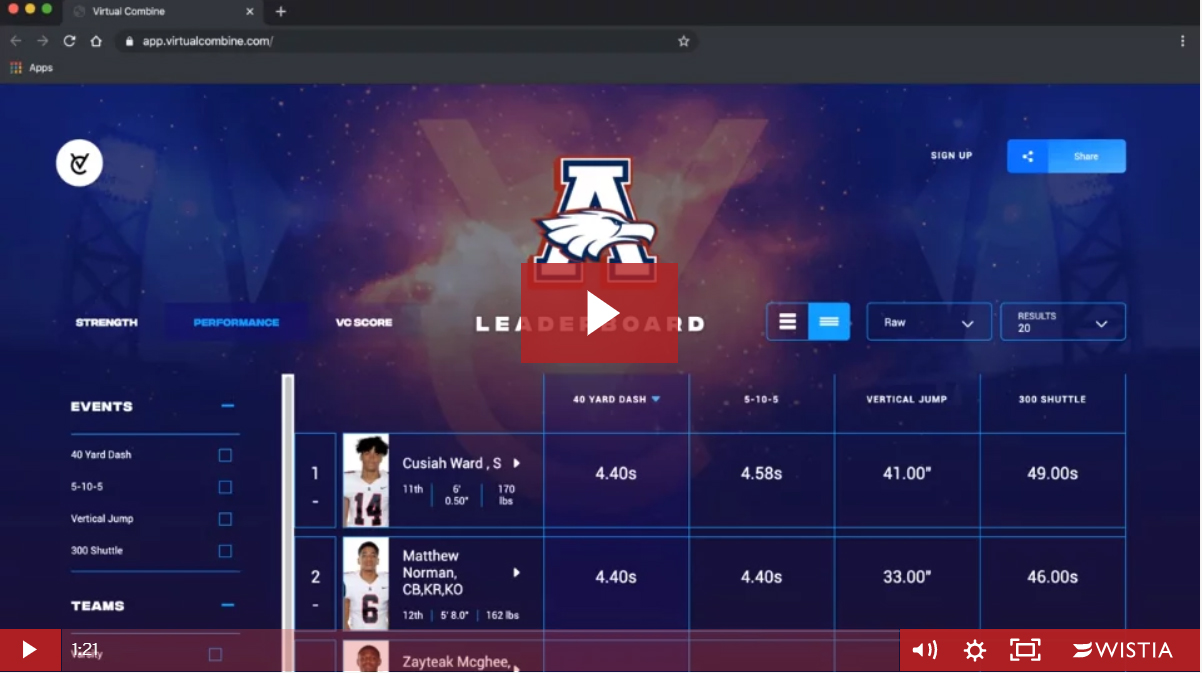 Each player will now have their own personal player profile that will combine everything a college or professional scout would want to see on them during the evaluation process. To set up your Virtual Combine profile, here are the following requirements…
PDF – How to Build Your Profile 2.0 (1.17.20)
PDF – Canes Baseball Athlete On-Boarding
1. Complete the on-boarding process and please follow the instruction doc called … Canes Baseball On-Boarding
2. Start building your profile by following the instruction doc called… How to Build Your Profile PDF file. This will be your resource guide on what to upload, how to upload, etc.
3. Watch the video called… Athlete Profile Overview. This will be very similar to the "How to Build Your Profile" document but in video form.
***Make sure to use Google Chrome as your web browser!!!***
If you fail to follow the steps in the attached PDF files and fill out your recruiting profile, you will not receive your performance data, show up on the leader-boards, reports, and rosters that will be sent out to college and professional scouts all across the nation.
We look forward to providing you fresh, new, technology built for high performing athletes and organizations.
If you need assistance, please feel free to contact our customer support through any of the outlets listed below…
Ben Johnson
512-456-7697 (Office)
Twitter: @virtualcombine
Instagram: @virtual_combine